Volunteer bike mechanic
Dec. 2
@
9:00 am
–
12:00 pm
Do you know how to repair a bike? Freewheels Houston volunteers repair bikes that will be given to refugees, veterans emerging from homelessness and young people from low-income families to enable them to get to work or school and explore the city.
Freewheels Houston's shop has the tools and parts you will need. Bike shop mechanics should be familiar with most bike systems.
Drive train
Shifting
Brakes
Handlebars and steering
Wheels and tires
We use a repair checklist developed with input from a master bike technician.
If you don't know all the systems, our volunteers enjoy sharing their knowledge and can help get you up to speed. If you are already an expert, you will start getting questions from other volunteers looking to improve their skills.
Sign up for a shift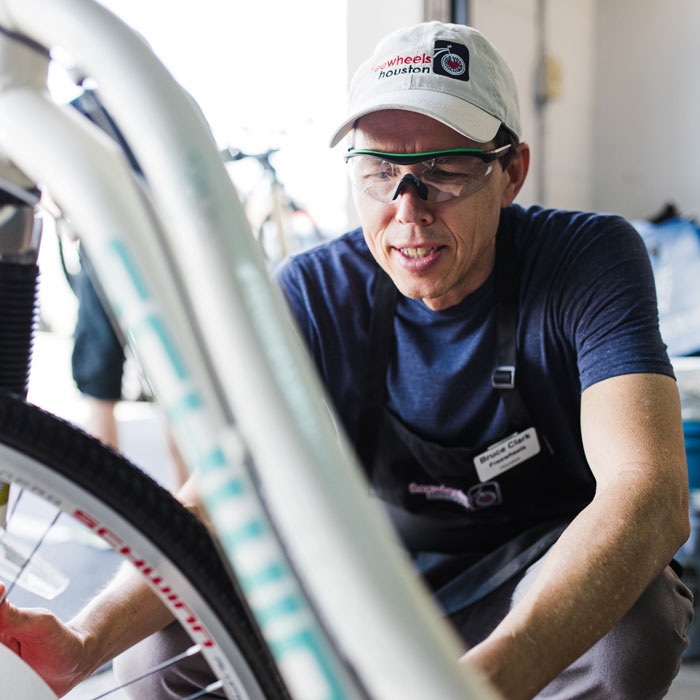 (281) 864-0725
info@freewheelshouston.org
Related Events